Sprint 11 – Motion In The Ocean
Sprint 11 – Motion In The Ocean
Wow! What a sprint! Genuinely one of my most productive in the last few months, I've gotten so much done that I'm not at the point I feel I can start blogging a mix between what's been released and what i'm working on.
Before I get started with this week's update, I wanted to do a quick shout out to Sebastian, Rhod, Tom, Samantha, Dan and Jake!
You're probably wondering why them? What makes them so special? I'M SPECIAL TOO JAMES!
Well! you are special, and I love you but also this sprint they became Patrons! their combined donations is enough to pay for a server, that's a huge step forward in terms of sustainability for SoSa.

So thank you all!
Sprint 11 – Motion In The Ocean
Game Night Video!
This is part 2 of our Witch It game night, I hope you enjoy 🙂 please don't forget to like and subscribe!
Stats
At the start of this sprint I was in a bit of a weird situation that I couldn't tag SoSa on LinkedIn, I reached out to many of you and also people on LinkedIn and we've grown by over 200% going from 120 followers to 352 in just 2 weeks!
Thank you everyone that's followed SoSa! It's meant I can finally talk about it again which is amazing!
Beta list has grown ever so slightly to 296, but we also lost a few people too after my last update e-mail 🙁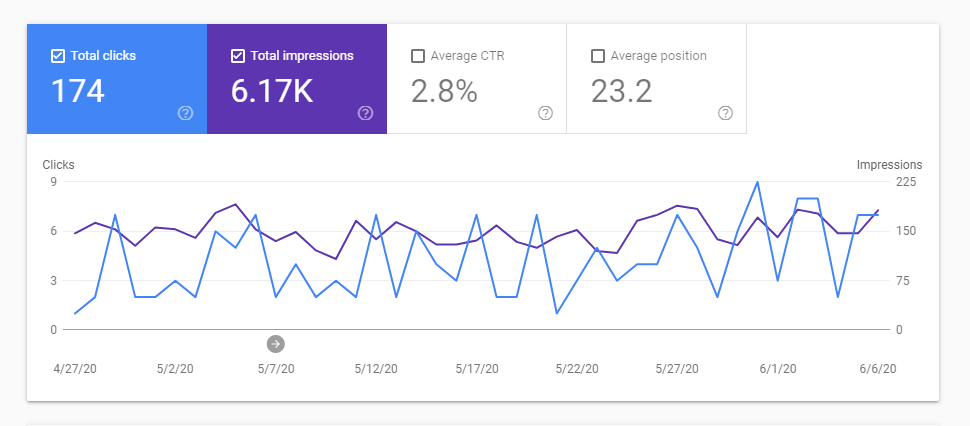 Last but not least, our Google average position has stayed about the same but we're now getting slightly higher click through rate and almost 3x the impressions!
Release 1.0.2
Now assuming I don't fuck something up, every sprint people will get a release including new features and bug fixes.
Keep in mind, this doesn't always mean the app – i've got a desktop app and website to build as well, but I will try to do a release for all 3 as often as possible.
New Features
Login and Registration
This version of the app also includes the full login and registration flow! I've made the auth server live now and integrated the chat server with it so users can register and login to the app securely.
Links are clickable
In version 1.0.1, when a user would click on a profile link or website link the app wouldn't do anything. Well now i've changed that and they will open a URL in the native web browser.
You can watch a video of it here
Tagging where the cursor is
So you're minding your own business, typing a message and then you're like "Oh shit, I should tag what's her name", but you're no amatuer, you don't just tag at the end of it, wheres the love? Wheres the context?!
Fear no more, you can now tag exactly where your cursor is! And for extra convenience, the app will work out if there should be a space either side so you don't need to go to the effort of adding them yourself!
Video here:
Improved Swiping
One issue that came up last version was that when you try to swipe out a menu either left or right sometimes it was a little difficult, especially if you're using one of those fancy edge phones. So i've increased the start point sightly to make it feel more natural.
Bug Fixes
Every release comes with a series of bugs or issues that the beta team have discovered, here's the ones I fixed this sprint!
Menu Buttons not always working
A common issue we had across Android and iOS in release 1.0.1 was that some buttons weren't pressable, meaning a user couldn't open menus or in IOS couldn't press on profile pictures.
I should have fixed this issue now, I can't replicate it on any test devices so hopefully the beta team will agree!
Multiple Tags don't show correctly
In version 1.0.1, tagging more than one user would result in a mess of a message, this was an issue server side with one of the parsers and is now fixed!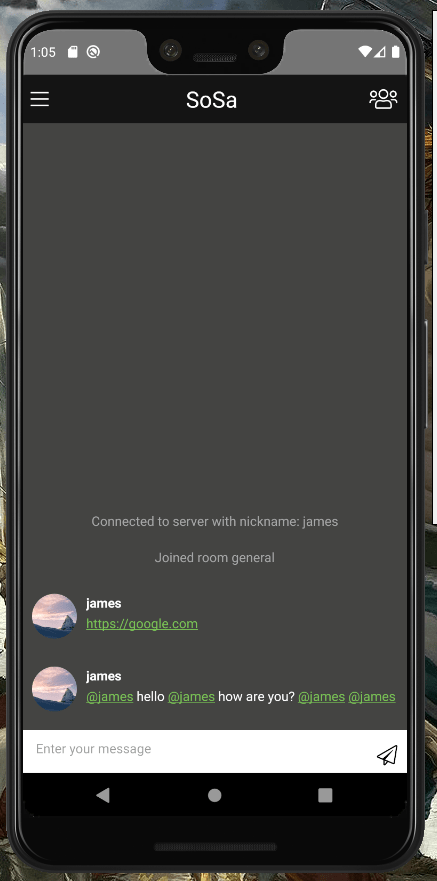 Spaces Disappearing after Formatting
Again in version 1.0.1, when you'd try to use markdown (eg **some text**) or tag someone, it would remove the space between the first and second part of your message.
< or > Showing an empty message
Particularly an issue if you like to share <3 emoji's, this would basically result in the whole message disappearing, this resolved server side by converting certain characters to their entity counterpart.
Keyboard covering the message box
On iOS the keyboard had a habit of hiding that naughty message box… i've fixed that. Now the message box is all slutty and naked!
Bug tracker
At the moment I'm only working with a handful of members to help me test and break things, but sooner than later I'm going to need a way to track bugs easily.
I have the choice of using an existing bug tracker, but the biggest issue I have is integration with SoSa! When you're reporting a bug, I don't want you to have to login again, that would be silly.
Also it would be helpful to track who raises what issues so I can reward you all for getting involved with this process.
So this sprint I started working on a simple bug tracker.
Social Logins / OAuth
Although not live with this version, I've gotten Imgur, Reddit and Google logins all working in the backend and inside the App!
These should come in the next version but first I need to do a bit more ground work to ensure that when I can't get a username or it's duplicated, there's a way for you to set a username that you would like as well as confirm your e-mail address
Game Night – Among Us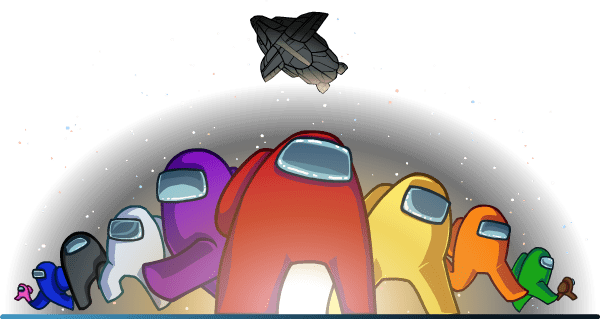 Next SoSa game night we will be playing Among Us
Sunday 28th June 1900-2100 GMT / 1200-1400 PT / 1500-1700 ET
Work together as you attempt to prepare your spaceship for departure, but beware as one or more random players among the Crew are Impostors bent on killing everyone!
We've got limited slots so please only grab a ticket if you're going to be involved!
Tickets can be found here: https://www.eventbrite.co.uk/e/sosa-plays-among-us-tickets-108609297332