Social Savanna (Imgur Social) Game, Privacy, Security and Likes!
Social Savanna (Imgur Social) Game, Privacy, Security and Likes!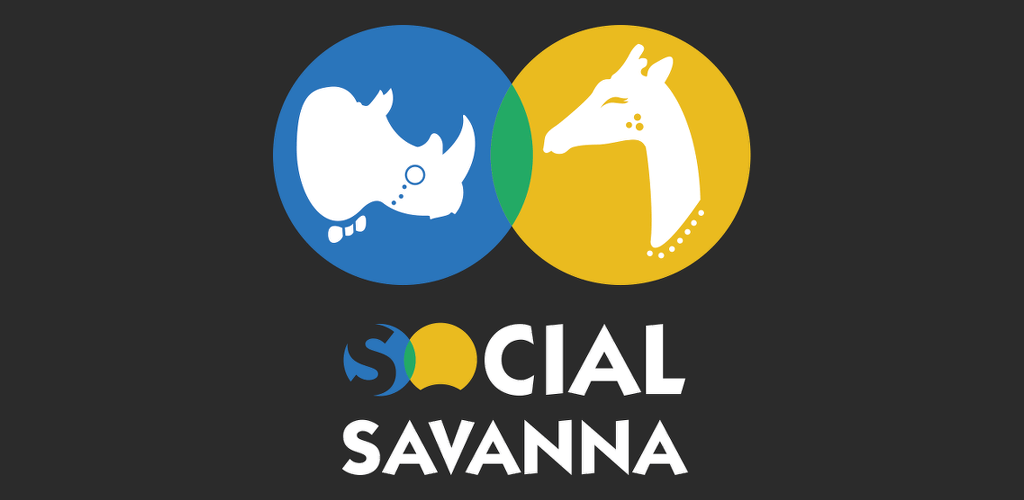 Hey everyone,
We're also posting updates on Imgur because it's been asked for and Social Savanna is for Imgurians after all.
So, here we go!
Comment Sharks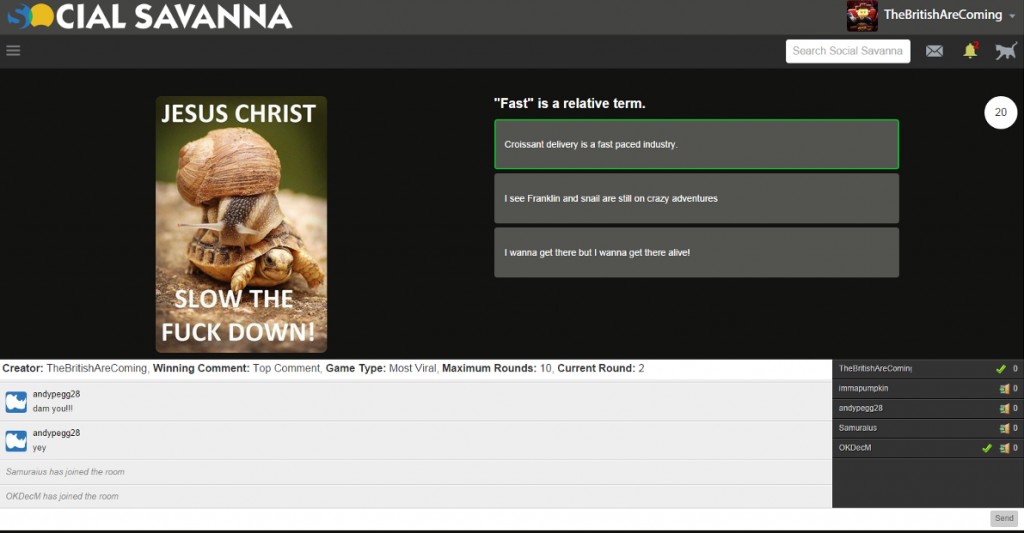 Our first social game on the site, Comment Sharks.
A very simple game where you guess the top/worst comment and the winner is the Imgurian with the highest score.
Super simple, but it can be very addictive. Cards Against Humanity is next!
Winning a Game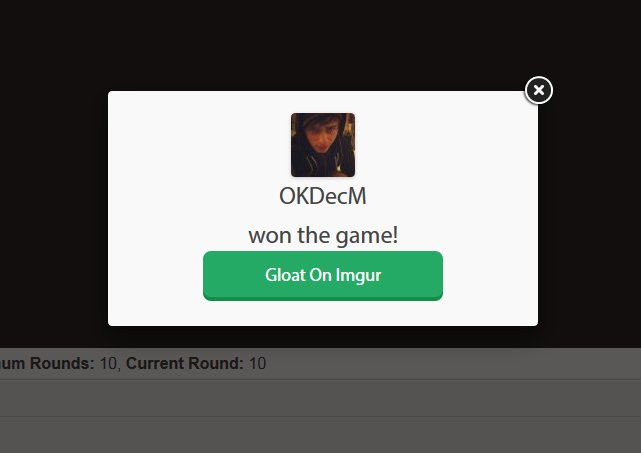 You can also gloat on Imgur 🙂
Mobile App Updates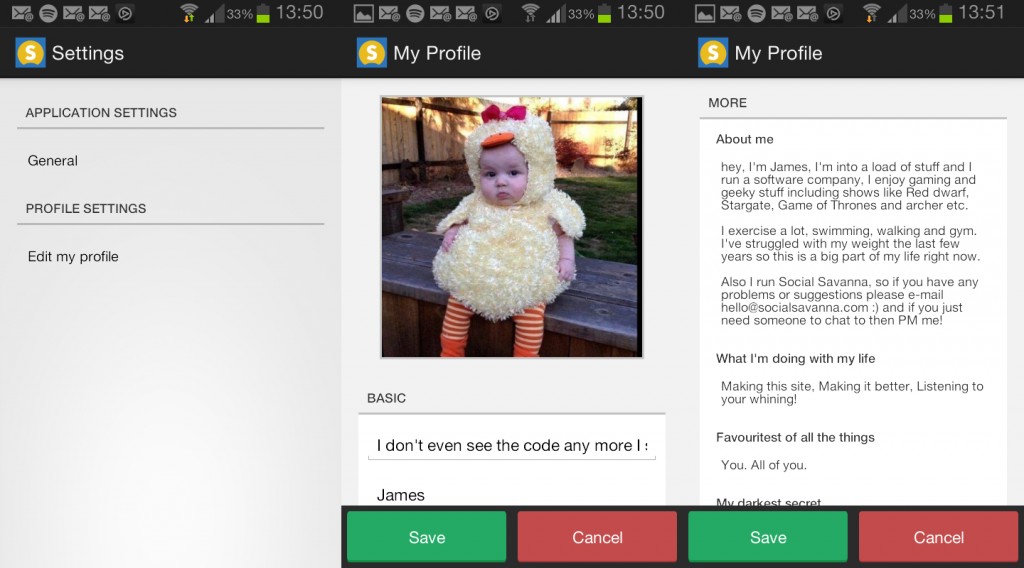 You can now edit your profile inside the app!
A few Imgurians have requested an iOS version – that will come, but we're only a small group and these things are expensive to build.
We will build one, but it's likely to be early 2015.
Anyone having problems with the app, please email or message us. There are only a few but we want to make sure this bug is fixed.
Privacy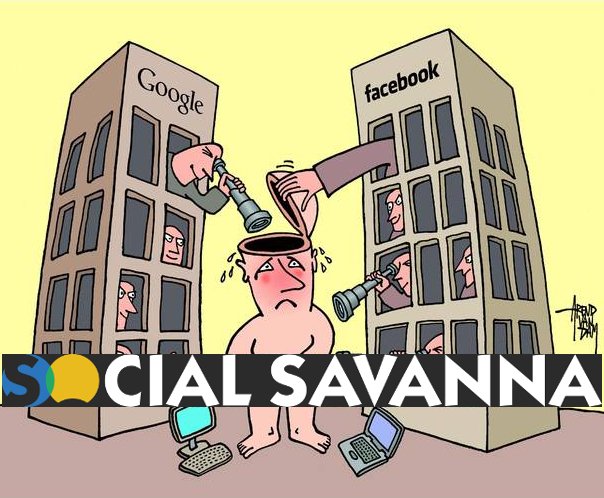 Cheesy edit aside, we're all concerned about maintaining people's privacy on the site.
A bunch of you have not used your privacy settings on the site, so we have automatically set all real names to 100% private.
New users: we have removed the requirement to enter your real name when you sign up.
And we are looking into ways of changing the way we deliver ads, to respect your privacy when using our site.
Two-Step Authentication and Geo-Locking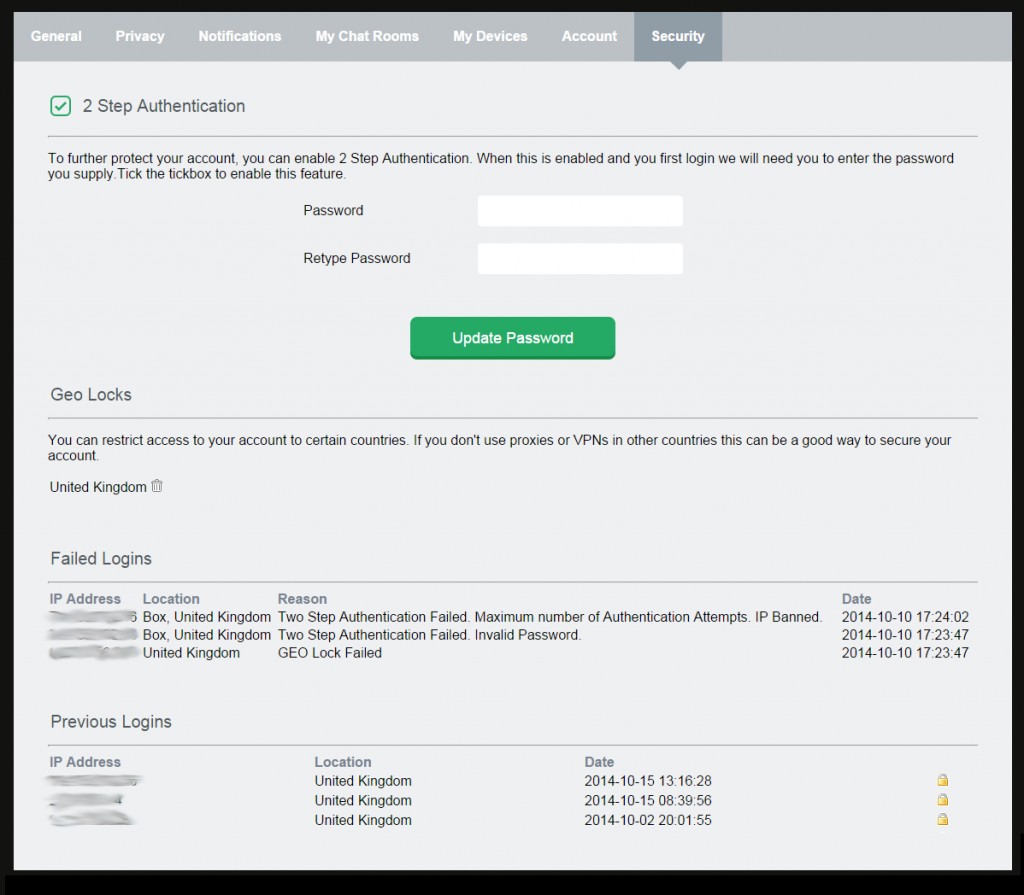 You now have more control over who can access or has accessed your account on Social Savanna.
Two-Step Authentication
If you enable this, even with your Imgur passwork you can stop people accessing your account without a second password. There is also protection against brute-force attacks.
Geo Locking
If enabled (and you don't use VPNs or Proxies), you can make sure only IP addresses in specified countries can access your account (assuming they pass other security first).
Site Search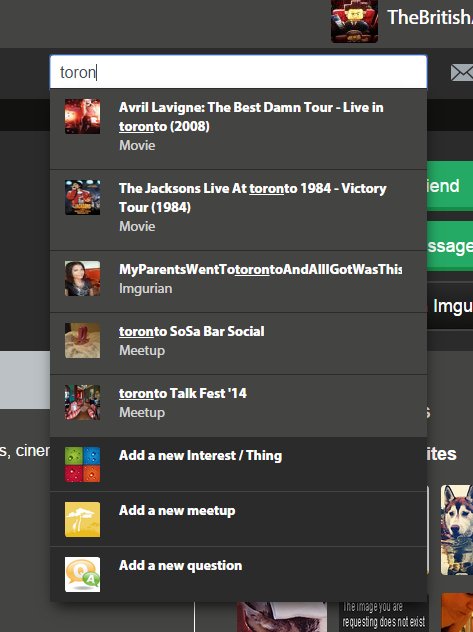 To make searching easier, we have added a site-wide search which includes profiles, questions, features, meetups and droplets.
You can add any of these anywhere on the site as well.
Likes/Dislikes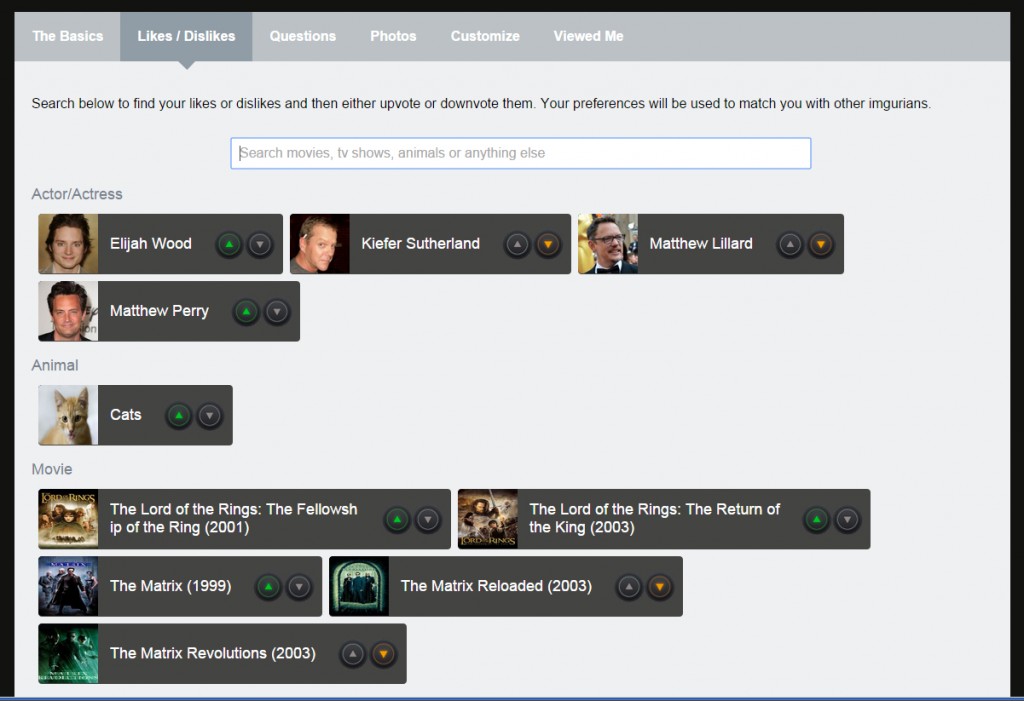 We've been scratching our heads for ages on how to go about the "likes" and "dislikes" properly.
So, we created Droplets. This is very similar to Facebook "pages", but a lot simpler and you can either upvote or downvote each one.
We have added about 30,000 movies, tv shows, animals and actors, but rely on you to create food, countries, personalities, etc etc, to tell us what your interests are.
Once we know what your likes and dislikes are, we can finally activate matching for anyone who is interested in dating other Imgurians.
We need some help managing this area of the site (to stop duplicates and spammy content), so please let us know if you would be interested in helping (we would really appreciate the help!).
When You Search for Your Likes/Dislikes
A Droplet Page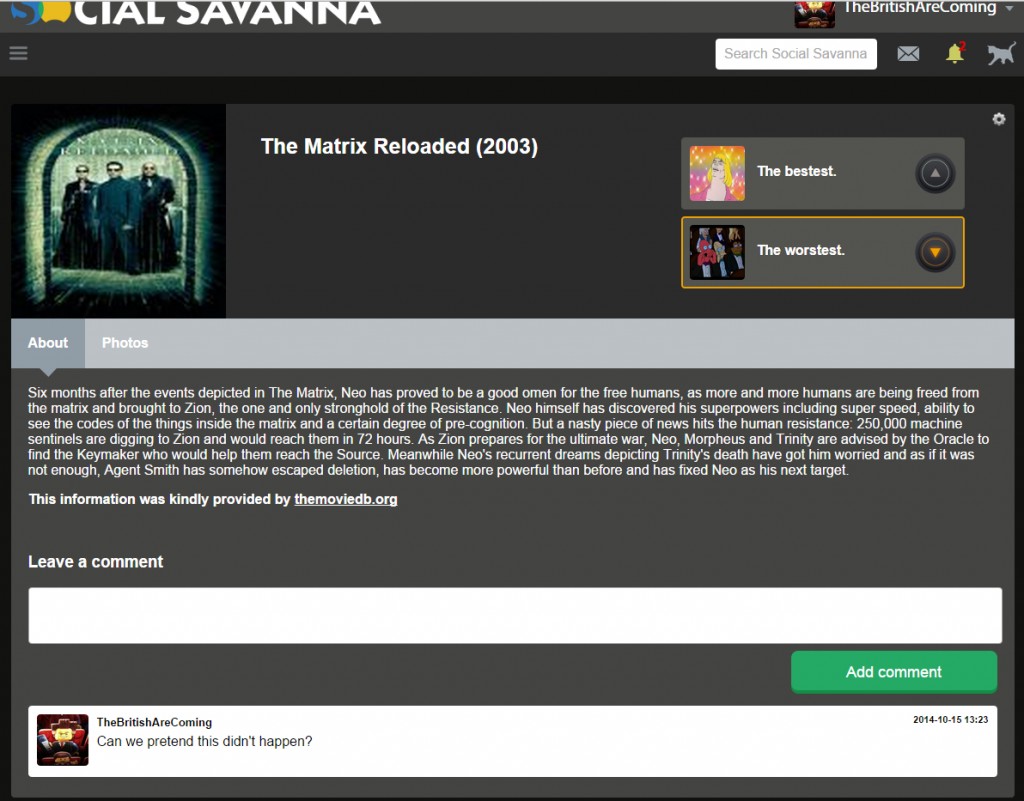 There are two more large areas coming to the site, then we are going to spend our time expanding the existing areas and refining the site and mobile app.
We've built and implemented over 100 of your suggestions so far, so keep them coming and let Imgurians vote on them.
This is a community site so we want to hear what you want!
As always, thank you to everyone for being so great and especially thank you to anyone who has disabled AdBlock, subscribed or spread the site around Imgur.
We wouldn't have lasted this long without everyone's support.
———————————————————–
Facebook: https://www.facebook.com/SocialSavanna
Twitter: http://twitter.com/SavannaSocial