SoSa Plays – Murder Long play
Ohh yeah, you have been waiting for this video. That is right, just before Christmas we played Murder, and it was one of our most fun meetups. Murder is one of the many mods that Garry's Mod has to offer, and one of our favourites to play together. (Trouble in Terrorist Town being a very close second) This video was just so good it had to be a long play video.
Click here to check out the video.
What kind of person chases after unsuspecting players with a knife? Why, the murderer of course! That is the whole point of this game. Kill the innocent people and detective, before the detective kills you. Check out this action shot on the Minecraft map. Does our poor innocent victim survive this confrontation? You will have to watch the video to find out.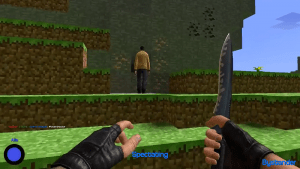 Afterwards we switched to the mansion map and chased each other in this giant home (pictured below).  For the last two maps we went to the White House and the Titanic.  Who would have guessed that so many murderers are happening at such famous and glorious places? Hear some laughter and screaming, as we are absolutely spooked and terrified by everyone and everything.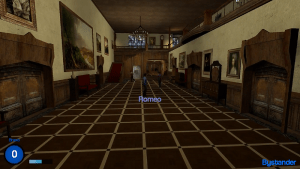 This Sunday we will be playing Rocket League. RSVP to join in on the fun here.
We provided you with the names of the people who joined us for the meetup for your stalking pleasures: