A Social Network/Dating Site for Imgurians
A Social Network/Dating Site for Imgurians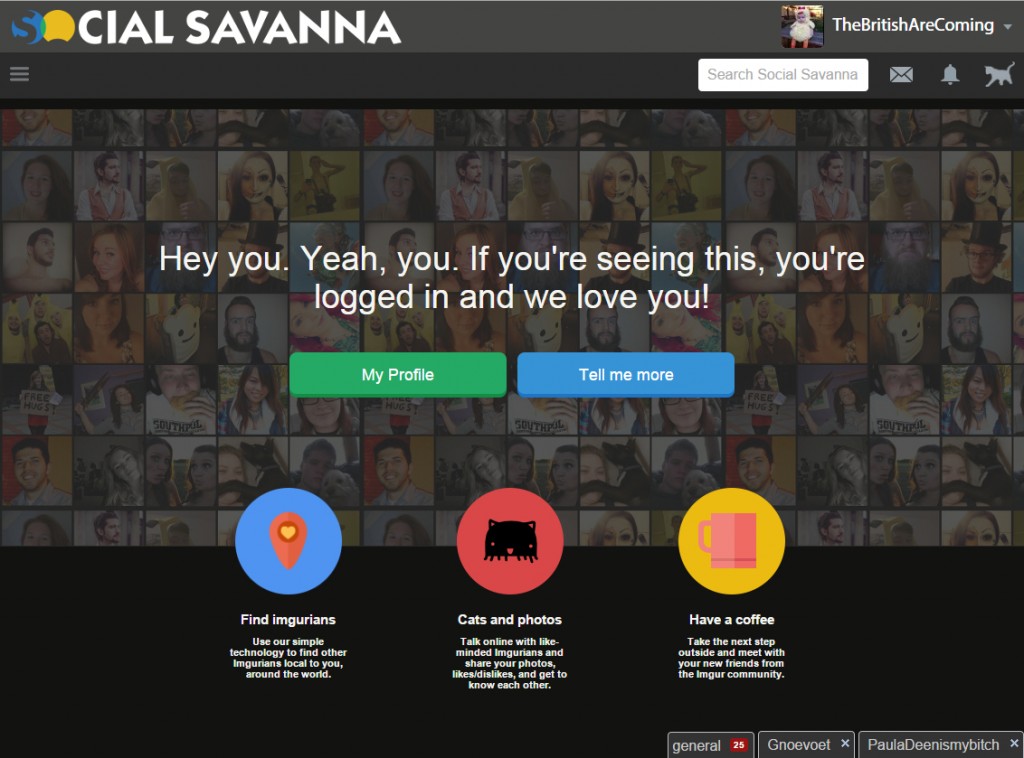 Almost every day we come across Imgurian comments like:
*     "There should be an Imgur-only hook-up site"
*     "Where can I meet Imgurians IRL?"
*     "What happened to that Imgur dating site?"
*     "I wish I could chat to Imgurians in real time"
*     "What the fuck is Social Savanna?!"
Social Savanna is a social community just for Imgurians. It was launched in February 2014 and currently has around 53,000 members (with approx. 4,000 active daily users).
We built Social Savanna at the request of a whole load of Imgur-folk.
The site is built to complement Imgur and allow the community somewhere they can get to know each other better, meet each other, chat and play.
It's not supported or endorsed by Imgur, but it is run by community members.
Most of the site has either been self-funded OR a lot of work done in our free time. More recently, members have subscribed and that is really helping us to enhance the site and make it much better.
Chat and Video Chat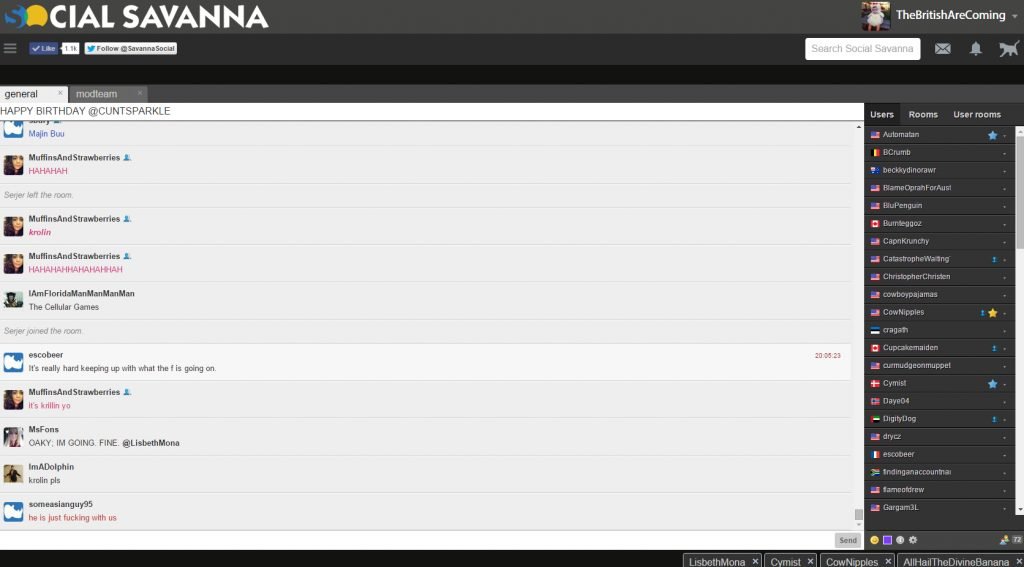 This is where most of the Imgurians hang out on the site, for the moment. These are our chatrooms and they can get very bust with sometimes over 200 Imgurians in there.
People can embed pictures and animations (only from Imgur) and videos from YouTube.
Kitty Cam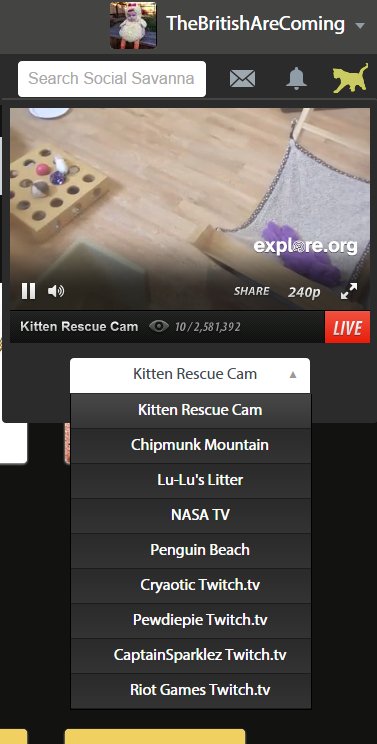 Yup, that's right! On this social network, you can watch kittens!!
There are other streams as well, and soon we'll be letting you add your own custom streams. But, let's be honest. We want to watch kitten, you want to watch kittens – everyone just wants to watch kittens.
Find Imgurians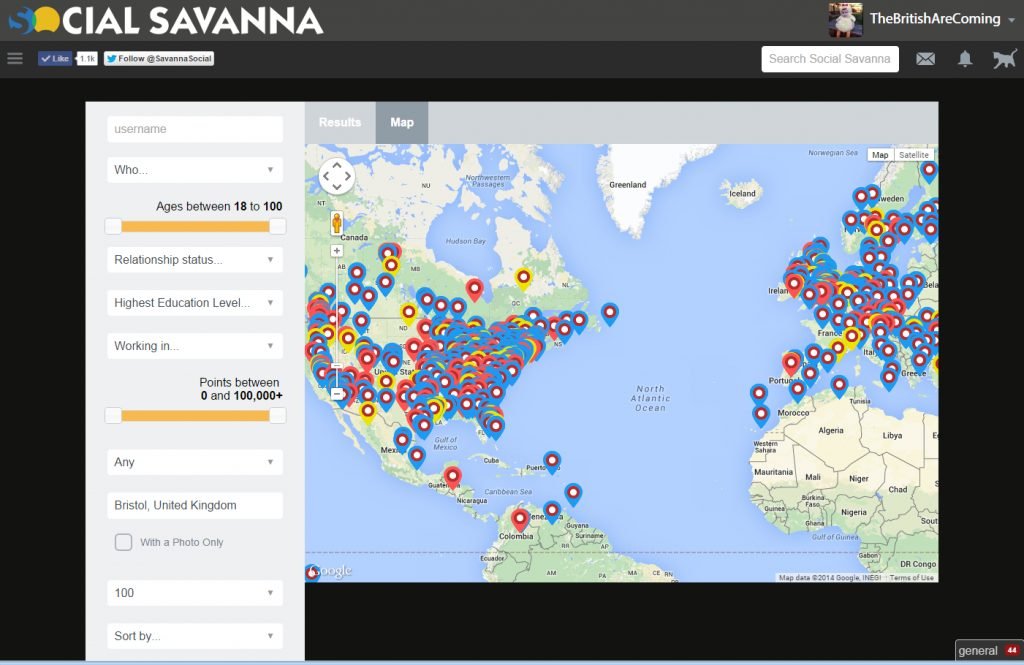 You can search for other Imgurians by:
*     Location and distance (most people simply put city/state, or at least country)
*     Age range
*     Relationship status
*     Education level
*     Job
Profiles and Friends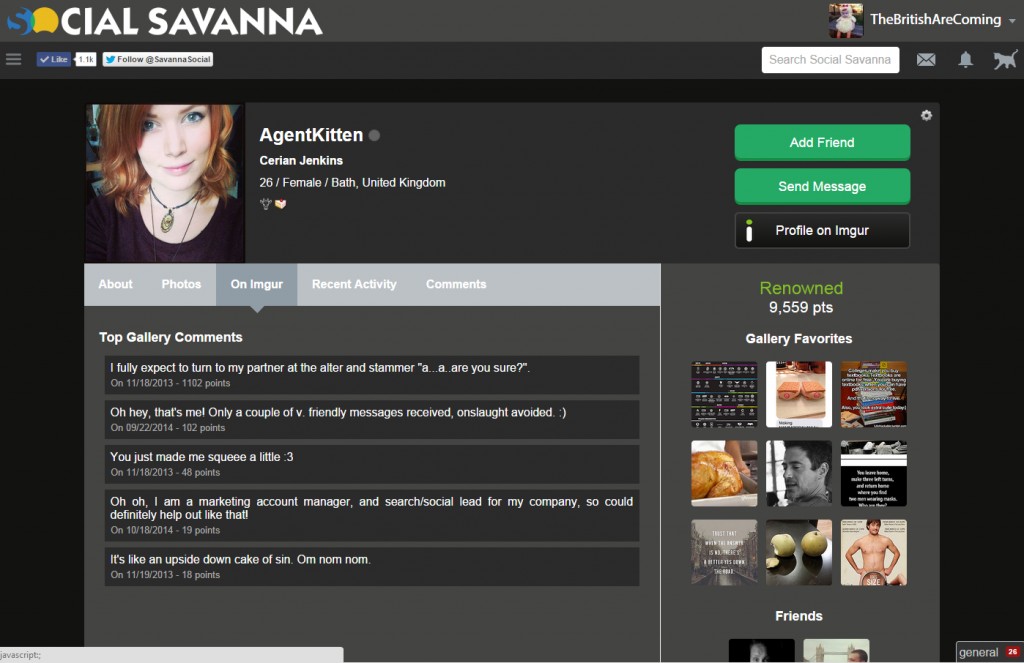 Most profiles show things like the Imgurian's cake day, online status, Imgur top comments, Imgur favourites, who they have friended, recent activity, and so much more!
Don't worry though, you can hide whatever you want – your profile is completely under your control! You can show absolutely everything or nothing at all. 🙂
Meetups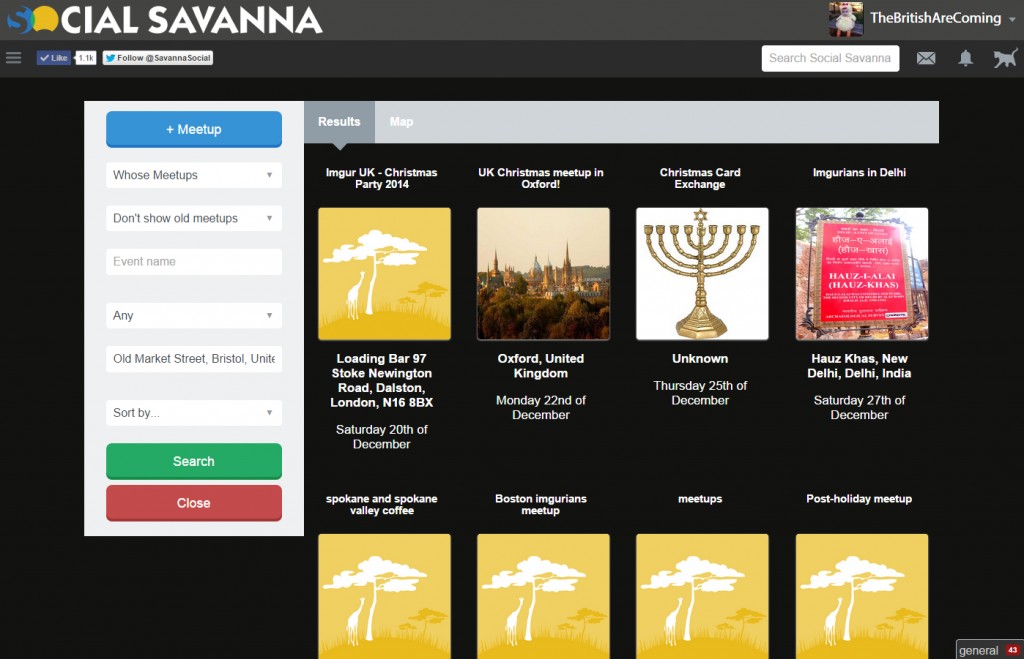 We have had around 200 meetups happen through the site – some have been successful, some haven't.
I (TheBritishAreComing) have met a bunch of Imgurians in real life, and it was awesome. There were dogs, people with guitars, frizbees and booze.
In 2015, we are going to try and push this area of the site and maybe even look at Social Savanna sponsored meetups.
Questions and Answers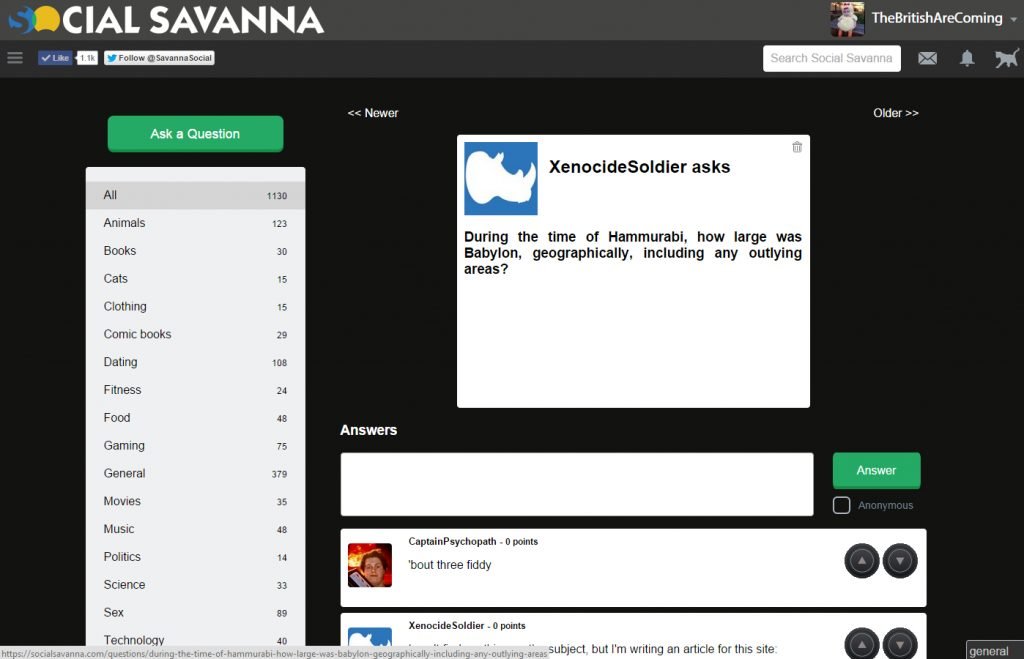 You can ask other Imgurians questions on anything, from dating to cats. You can even vote on the answers!!
This area is fairly active and you ask your questions anonymously so people won't know who you are, if that's the way you want to roll. 🙂
Private Messaging
We tried to make this area as flexible as possible, and it supports embeds, just like chat does.
In the coming months, we still have work to do here and we are hoping to integrate private chat more with Imgur.
Android App!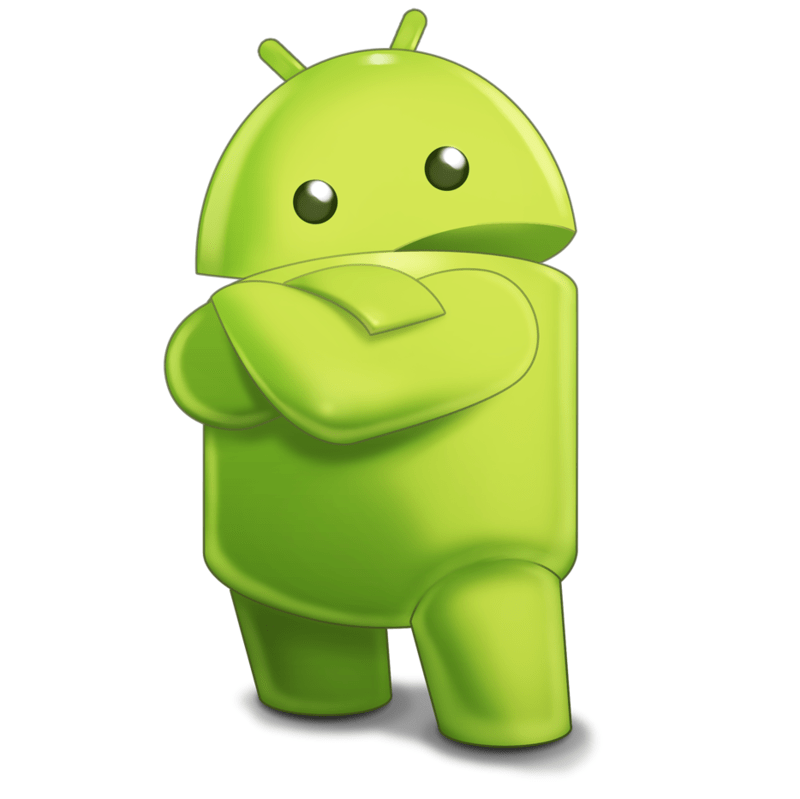 Still in beat, but we're working hard to add all the site's features to the Android app. 🙂
Gaming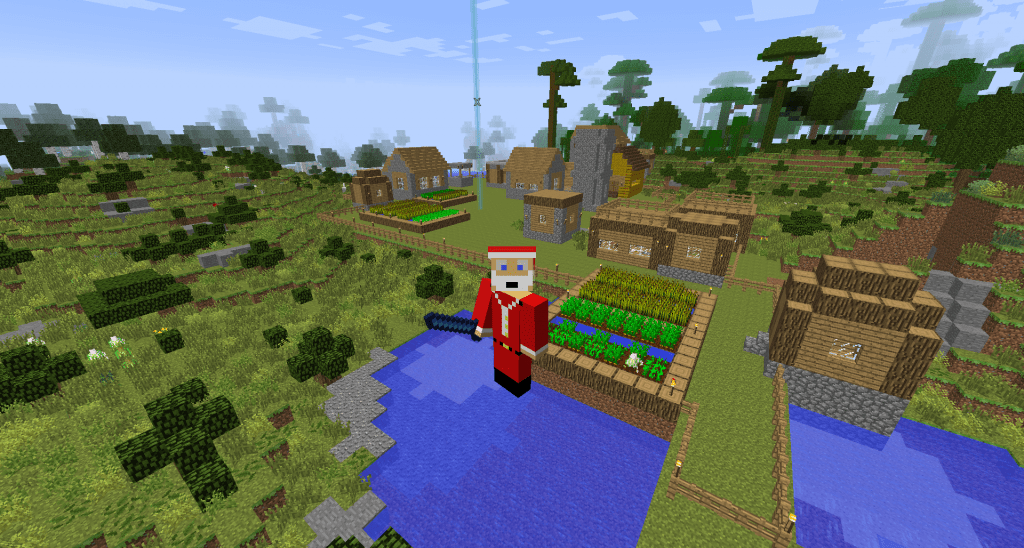 Last, but not least, we have started setting up a gaming service for Imgurians.
We have started with Minecraft, but will also be looking at other things we can offer, such as dedicated gaming servers and things like Cards Against Humanity.
If you haven't tried it, come along and give it a try!
If you have tried it, but haven't been on for a couple of months, a lot has changed and keeps changing, so come and give us another chance?
Lastly, if you haven't checked out our chatrooms, now might be the time. It can be hilarious and a lot of fun just chatting the night away with other Imgurians… Hope to see you there!