Hey all,
I know you're probably getting fed up of these posts, but we only do them once a week and this was built for the Imgur community, and so much is going on that I want to keep everyone informed.
*     Matchups – still being worked on
*     Mobile app – on its way
*     Multiple video chatrooms – on its way
*     Premium subscriptions – in about a week's time
Again, you DO NOT NEED A SUBSCRIPTION to use the site – it is free to use with ads. Subscriptions give you more features and help us with development and server costs.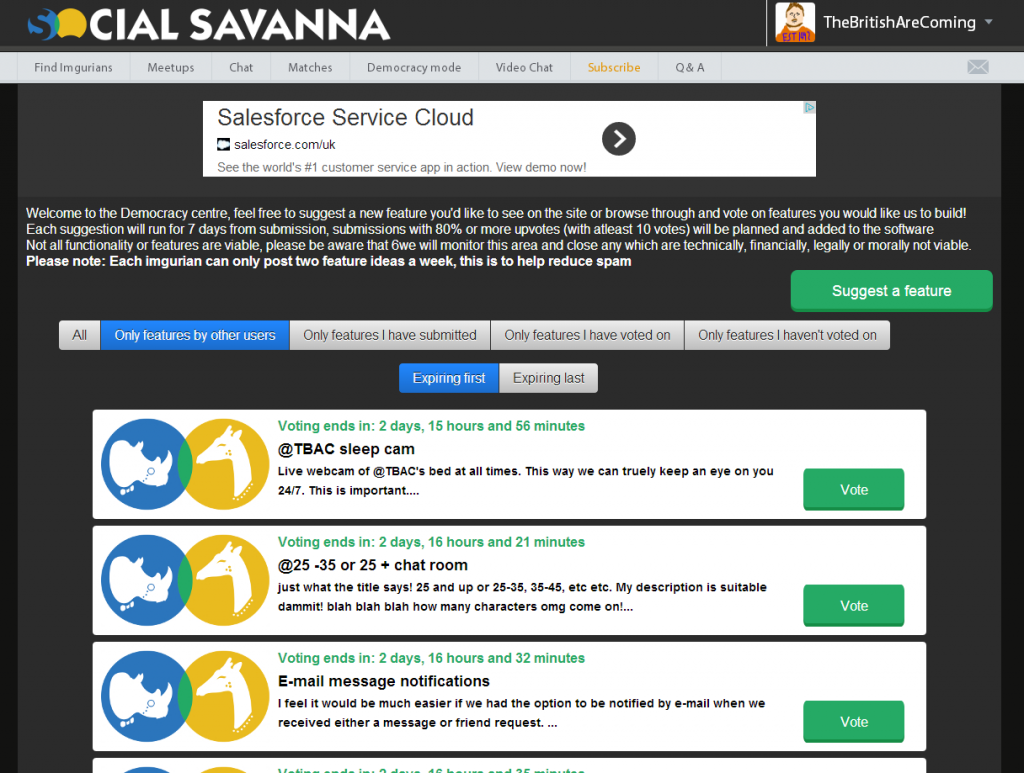 We've added "Democracy Mode" where Imgurians can submit their ideas and, if the community upvotes and agrees to them, we'll implement them (as long as they are viable!).
We thought this would be a great way for Imgurians to have their say on what happens across the site as we add features.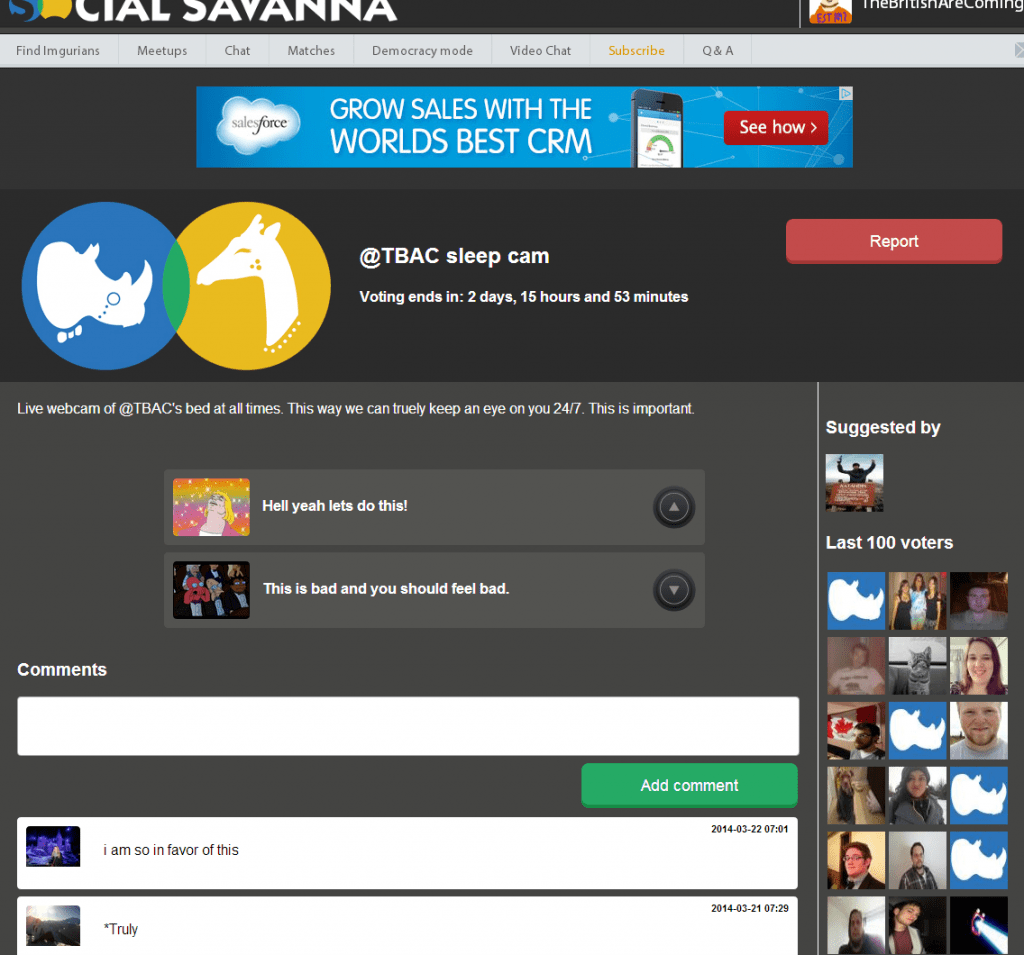 In Democracy Mode, you can comment and vote – of course, not all suggestions are sensible, but most of them are.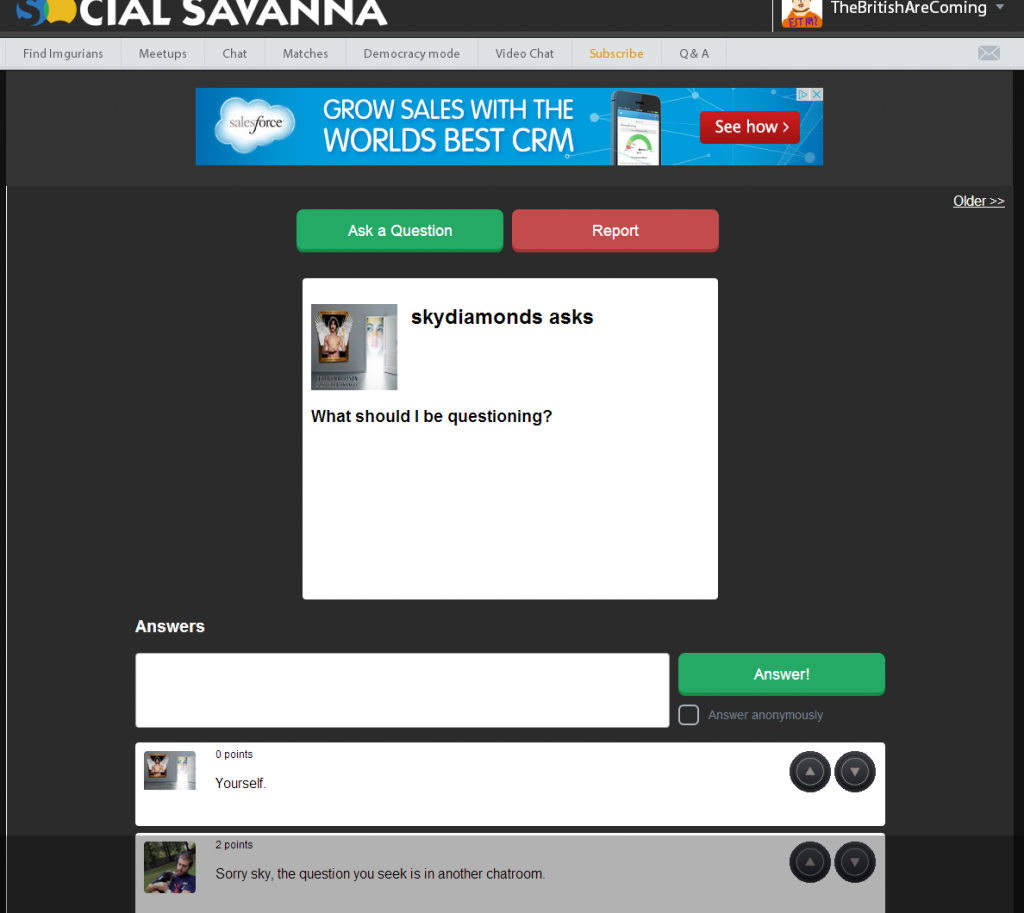 Q & A – here you can ask questions anonymously, and Imgurians can answer (anonymously, if they choose) and upvote other Imgurians' answers.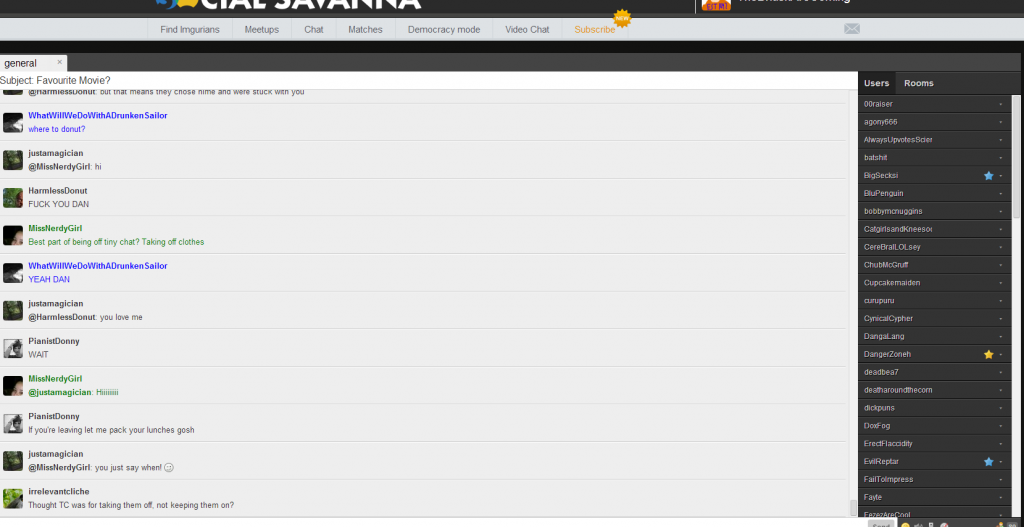 Chat has gotten a load of updates this week:
*     Names now auto-complete when you type "@" and press the tab key.
*     Youtube videos can now be embedded.
*     Chat highlights posts and knocks when someone mentions your username.
*     Rooms have been moved into a side tab and are now in alphabetical order.
*     Subscribers now have a blue star and blue text in the room.
*     Connection issues have now been resolved and the system simply reconnects itself when connection is lost, so no need to refresh the page.
*     Chat windows now rescale to your screen, so Imgurians using smaller resolutions shouldn't have any more problems.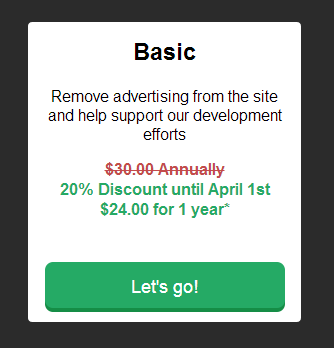 Basic Subscriptions have been added, with a discount applied until April 1st.
April 1st is also when we will launch the Premium Subscriptions, which will have two weeks at 20% off – if you have taken the Basic Subscription already, you will be able to upgrade and only have to pay the difference.
That's it for now. We're still fixing issues, cleaning areas up, and just generally making the site more accessible and user-friendly.
If you have any questions, please email [email protected] or PM me on Social Savanna.
Much love,
James (TheBritishAreComing)